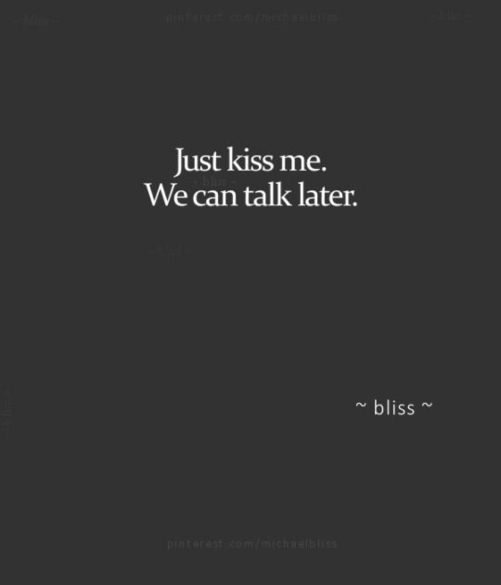 Does your husband kiss you when he walks in the door coming home from work?
3 Answers
Raquel Barr, Love is a hidden gem thats protected in our hearts
Answered Oct 11 2018 · Author has 109 answers and 88.8k answer views
Yes he always does and when I come home from work I give him a kiss too. It's our ritual to kiss one another because we haven't see each other the whole day. One night coming home from work and I said ''Hi my love''and went straight to the kitchen. I later sat next to him in the couch to cuddle not knowing I forgot to give him a kiss and he later told me 'Honey you didn't give me my kiss :( I was '' Aww sorry I forgot '' and proceded to give him a ver big one ;)
Emily Helen, lived in California (1978-2019)
Answered Oct 11, 2018 · Author has 841 answers and 256.7k answer views
If I'm picking him up, I will have brought coffee with me. He always gives me a kiss when he gets in the car, I drive away and he drinks his coffee.
If he's taken himself to work, he lets me know he's heading home. I ask him if it's a beer or coffee day and he tells me. When he walks through the door I have either a pint (if it's been a sh-y day on the ward) or a cuppa (if he just needs to wind down). He kisses me as he takes the brew from me.
Then he sits down and I finish with dinner. I do love spoiling him.
Aleigha Walker, 911 Operator/Police Dispatcher
Answered Oct 11, 2018
Every single time I'm home when he gets home, he also kisses me when he leaves for work (even when I'm sleeping on my days off) and I kiss him when I leave for work. We work opposite shifts but see eachother most days as he's home about an hour before I go to work and I get home to wake him for work. We've been happily married over 20 years now and it's definitely something we make a priority.
211 views
https://www.quora.com/Does-your-husband-kiss-you-when-he-walks-in-the-door-coming-home-from-work
Posted By: Elynor Moss
Thursday, October 3rd 2019 at 4:04AM
You can also
click here to view all posts by this author...