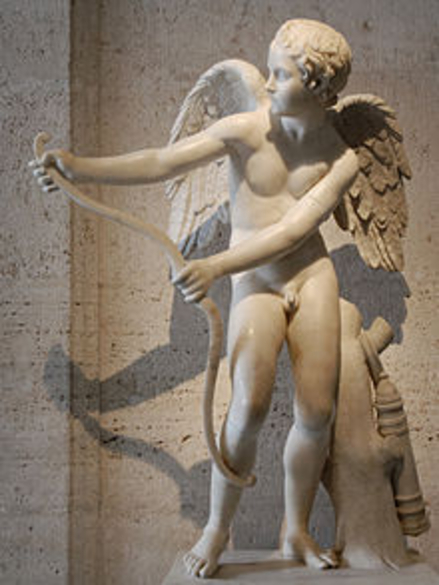 Romance is an emotional feeling of love for, or a strong attraction towards, another person, and the courtship behaviors undertaken by an individual to express those overall feelings and resultant emotions.
Although the emotions and sensations of romantic love are widely associated with s*xual attraction, romantic feelings can exist without expectation of physical consummation and be subsequently expressed. Historically, the term romance originates with the medieval ideal of chivalry as set out in the literature of chivalric romance.
...............
The word "romance" comes from the French vernacular where initially it indicated a verse narrative. The word was originally an adverb of Latin origin, "romanicus," meaning "of the Roman style". European medieval vernacular tales, epics, and ballads generally dealt with chivalric adventure, not bringing in the concept of love until late into the seventeenth century.
The word romance developed other meanings, such as the early nineteenth century Spanish and Italian definitions of "adventurous" and "passionate," which could intimate both "love affair" and "idealistic quality."
Anthropologists such as Claude LÚvi-Strauss show that there were complex forms of courtship in ancient as well as contemporary primitive societies. There may not be evidence, however, that members of such societies formed loving relationships distinct from their established customs in a way that would parallel modern romance.[2]
Before the 18th century, many marriages were not arranged, but rather developed out of more or less spontaneous relationships. After the 18th century, illicit relationships took on a more independent role. In bourgeois marriage, illicitness may have become more formidable and likely to cause tension.[3] In Ladies of the Leisure Class, Rutgers University professor Bonnie G. Smith depicts courtship and marriage rituals that may be viewed as oppressive to modern people. She writes "When the young women of the Nord married, they did so without illusions of love and romance. They acted within a framework of concern for the reproduction of bloodlines according to financial, professional, and sometimes political interests." Subsequent s*xual revolution has lessened the conflicts arising out of liberalism, but not eliminated them.
Continued:
https://en.wikipedia.org/wiki/Romance_(love)
Posted By: Elly Moss
Friday, October 19th 2018 at 9:53AM
You can also
click here to view all posts by this author...