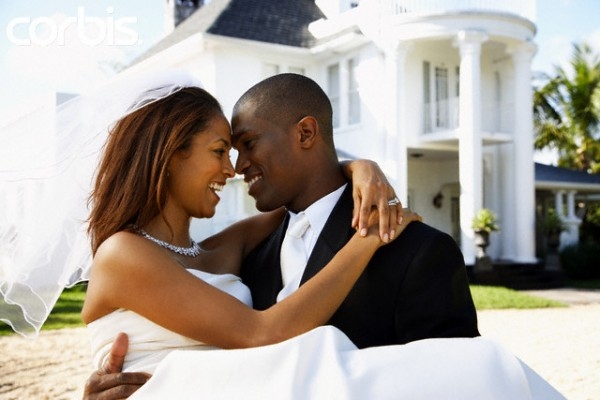 Have many of your friends saved making love for their wedding night? Most black singles and black couples pretty much all have at least one friend that waited. Did this contribute to the success of their marriage? Are they still in a strong relationship today? What about those friends that chose not to wait for marriage to have s*x? Iím sure we know many that did not wait. Media is constantly pushing s*x into our lives, which can make it difficult to know if saving yourself for marriage is really all itís cracked up to be.
Janet Jackson sings ďsave some for later so our love with be greaterĒ yet also ďdoing the do.Ē Many black singles are shown to be overtly s*xual by dancing inappropriately, wearing revealing clothing and giving away other innuendos.
A big issue that circulates around s*x before marriage is how we will be able to know if we are compatible with our partner if we do not have s*x. Many say that having s*x before marriage gives the couple an opportunity to decide whether s*xual compatibility is there. Of course the way couples view s*x should be quite similar, but there are ways of addressing the issue while still saving yourself for marriage.
Some ways to determine s*xual compatibility without actually having s*x include taking about the issue and having an open conversation about it. Communication is so important to any successful relationship and a subject as significant as this should be addressed. Couples should understand where their partner stands on the issue of s*x before marriage and an active dialogue regarding each others feelings on the issue will help bring clarity to the situation.
Remember that it is not common for couples to have so much chemistry and compatibility outside of the bedroom, but not when it comes to s*x.
A positive of waiting for marriage is that you will be seen as pure and good in your partnerís eyes. You will have saved a gift that you can only give once and your partner will always remember this. Despite what friends or the media says about the issue, there is something very special about being able to make that commitment to your future significant other.
People often worry that they will not be good at s*x if they donít play the field before they get married, but this is rarely an issue. Couples will enjoy learning more about each other and ways that they can satisfy each other, regardless of whether past experience is an issue or not. Saving yourself for marriage is a personal decision that should not be influenced by the media or anyone else. Stand strong by your beliefs and know that no one can take it from you.
Posted By: Will Moss
Saturday, June 14th 2014 at 12:45PM
You can also
click here to view all posts by this author...